In order to provide the design and functionality that nonprofits need to succeed online, we've specialized our team at Josiesque Designs to handle website design for nonprofits in WordPress.
Each nonprofit website we design is completely custom, customizable, and optimized to today's current user and search engine guideline standards.
Let us help you achieve the support and trust your nonprofit organization needs to succeed well in Austin, Texas.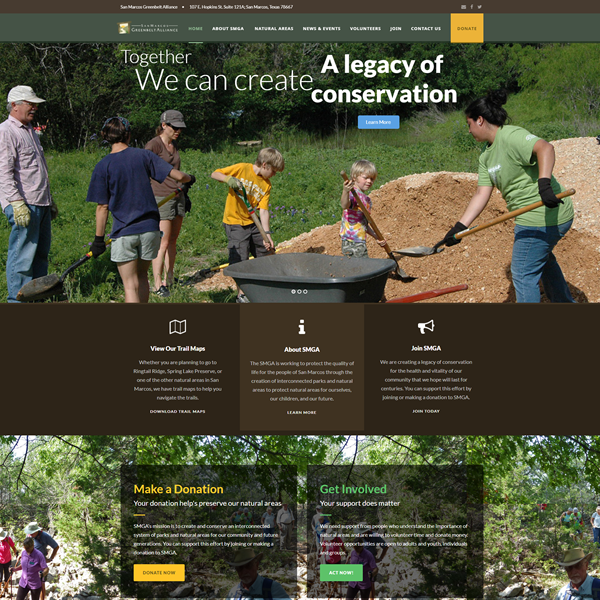 We Optimize For Mobile Devices
What it means:
The majority of browsing on the web is done on mobile devices.
As such, it is incredibly important to make sure your website translates from desktop to mobile seamlessly.
That means having an expertly designed layout, larger fonts, and keeping your content and navigation uncluttered.
Why it's important:
Making sure that you optimize for mobile devices will make for a better browsing experience.
A nice, clean, and inviting site is going to appeal to more people and stand out in a sea of websites.
This will keep people engaged and more likely to support your nonprofit organization.
We Optimize For Search Engines
What it means:
With search engine optimization (SEO) you allow search engines to easily locate your website, understand who you are, what it is that you do or provide, and include your website in their index to be found by searchers.
Why it's important:
With so many websites out there today more and more businesses are realizing how important search engine optimization is to their website.
Having the right optimizations on your website will set you up to receive as much traffic as possible alongside your online marketing and digital strategies.
The opposite can also happen if your SEO is done improperly or not at all, burying you in the search results no matter how much marketing you do.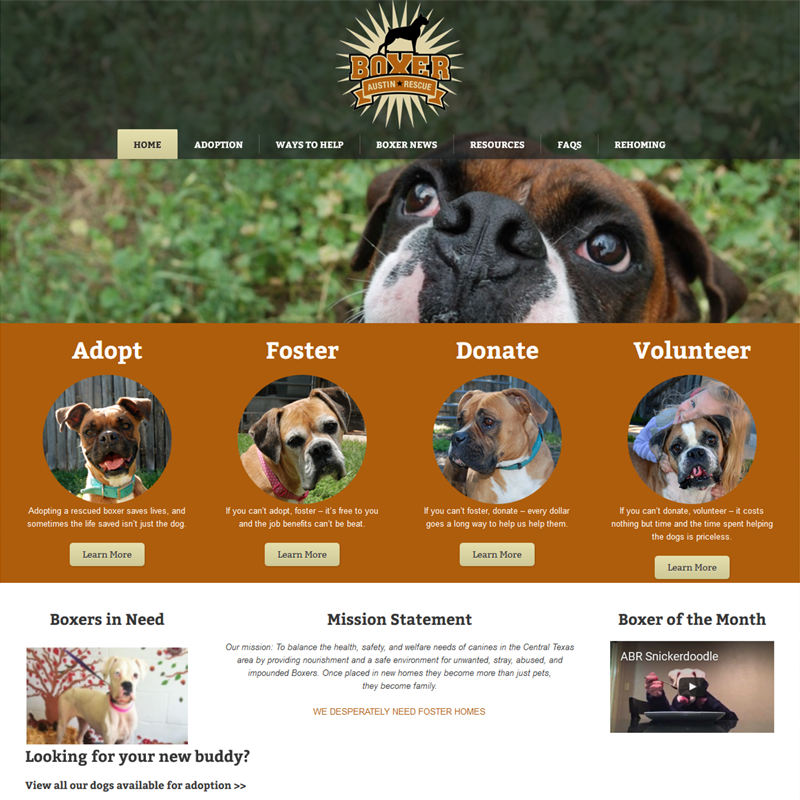 We Optimize For SPEED
What it means:
Our nonprofit websites are built to be quick to load and seamless to navigate between pages.
Why it's important:
If your website is slow to load on any device the chances of a visitor waiting until it's finished is slim to none.
Keeping your site fast is incredibly important to keep people engaged and active on your website.
If your site takes forever to load you're setting yourself up to lose traffic and potential donors.
We Build for YOU
What it means:
Our clients' needs come first and our team brings 5-star customer service and quality design to every project we manage.
Why it's important:
We are a local business that helps other local businesses achieve their goals online.
With our experience working with nonprofits your web design branding, landing pages, graphic design, and user experience are in good hands.
When you work with us you'll have your own personal design project manager who will oversee the production of your website and will always be an email or phone call away.
No hassles, worries, or miscommunication – we are here every step of the way!